Serving Colonial Heights, VA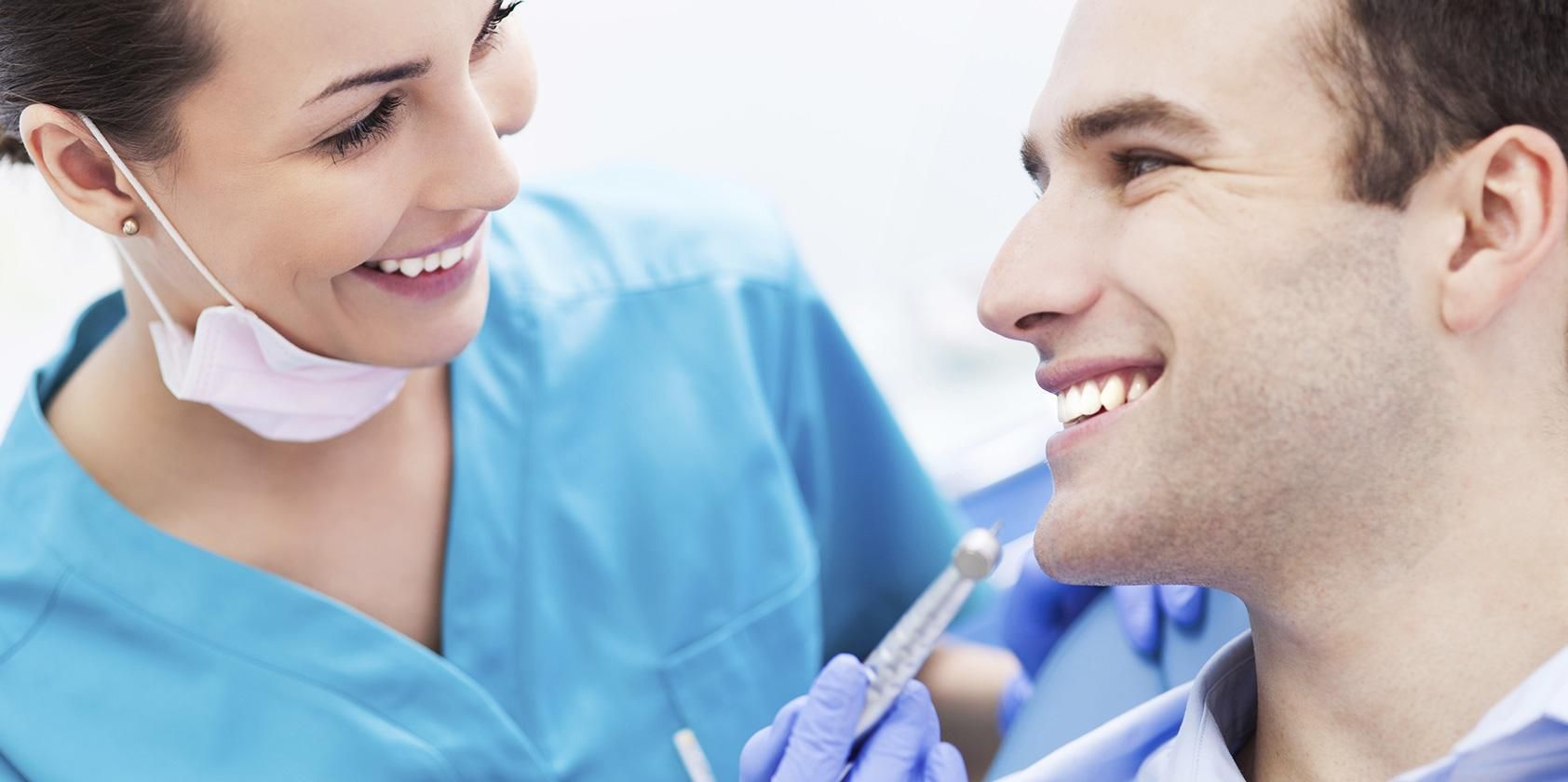 About Family Dentistry & Orthodontics
Dr. George P. Varkey, D.M.D.
Has been practicing dentistry since 1996. He graduated from University of Mysore. After his internship from Gov. Dental College Bangalore he practiced in Bangalore and Kerala for several years. Dr. Varkey completed a General Practice Residency from BMC (University of Massachusetts), and Pediatric Mini Residency program from University of Minnesota. Dr. Varkey is practicing in multiple locations in Richmond, Virginia USA.
Dr. Varkey is currently a member of:
American Dental Association

Virginia Dental Association

American Orthodontic Society

Richmond Dental Society
Dr. Amer Allaymouni, D.D.S, MS.
Diplomat of American Board of Orthodontics. Dr. Allaymouni graduated from State University of New York at Buffalo. He worked as a clinical instructor at the school of Dental Medicine department of Orthodontics.
Dr. Ahmed has been practicing dentistry since 1992. He graduated from University of Pennsylvania where he received his DMD and FAGD. Dr. Ahmed practiced dentistry in W. Virginia from 1992 to 2007. He currently resides in Richmond and practice dentistry on the South Side. Dr. Mohamed H. Ahmed, DMD / FAGD (Braces, Root Canal, & Wisdom Teeth Extraction)
Dr. Yosreldin Koheil DDS, FICOI
Dr. Koheil graduated from Faculty of Dentistry, Alexandria University in Egypt in 2006. . He completed his GPR residency, Alexandria University in 2007. After which he practiced in Egypt for two years. In 2010, Dr. Koheil completed his AEGD residency at Nova Southeastern University, Florida. He also completed the Implant Surgical Program at the Misch Implant Institute in March 2011, and was awarded Fellow of ICOI in 2011. Dr. Koheilis also a member of Academy of General Dentistry www.AGD.org, and International Congress of Oral Implantologists www.ICOI.org
Dr. Mohan graduated from University of Bangalore. Dr. Annie Mohan is our chief Dental Surgeon at United Smiles Kochi branch. After graduation she gained numerous experiences in different phase of Dentistry working with various places. Since Dr. Annie Mohan associated with our Family Dental practice in USA, she is well trained and up-to-date with the latest techniques and technologies in dentistry in America as well as in India too. Dr. Annie Mohan is currently a member of Indian Dental Association, Kochi branch.
Dr. Rajesh Kotturan, B.D.S, M.D.S. (Orthodontist)
Dr. George K Jeseph, B.D.S, M.D.S. (Oral & Maxillo Facial Surgeon)
Dr. Archana Thomas, B.D.S, M.D.S. (Pedodontist – Child specialist)
An architect, currently working as a financial supervisor/ Accounts co-coordinator.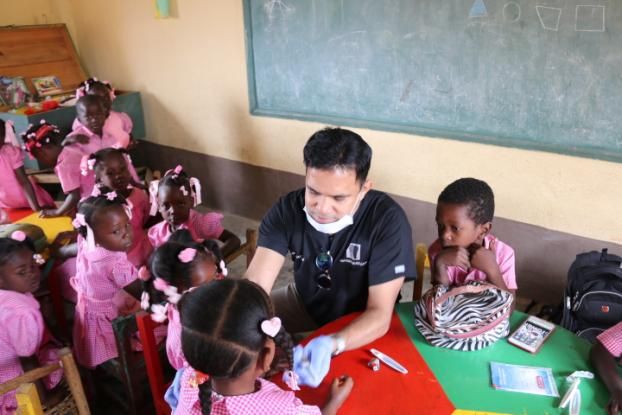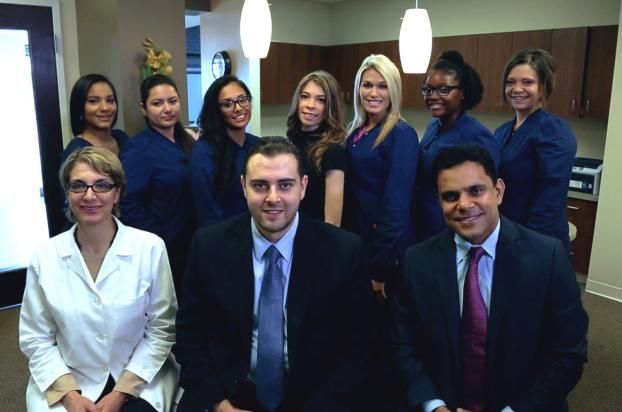 My fiancee broke his tooth we were NOT patients of this office and they seen him the very same day...every other office turned us down for weeks...by then...it wouldve fell out..this place is amazing fast and did and excellent job and they acted like they really cared ab us personally as people and not just patients. I highly recommend this place and will be making this my permanent dentist from now on thank goodness I dont have to shop around anymore. Thanks yall and I'll be by on tuesday to get my ID and insurance card you called me ab lol thank yall so much. It meant the world to my fiancee..and it was his birthday so it was just great all the way around. If I could give 10 stars I would.

- Nicole Crowder. 4/22/2020

Great people, very polite.

- Debbie langwell. 1/3/2020

The dentist are amazing and i really love the receptionists

- bailey randolph. 5/21/2018

- Luis Arriaga. 5/20/2018

Staff is very friendly and helpful! I'd reccommend to anyone looking for a new office!

- Amber Nicole. 4/22/2018

Great experience!!!! The staff was super friendly and gave great advice and suggestions. Would highly recommend this practice to someone else.

- Sameka Mallory. 4/8/2018

Tje doctors and staff are very friendly. The wait time isn't long at all. Definitely would recommend them to anyone.

Good practice with a friendly staff. The receptionist, Sage was very helpful!

- Justin Barnette. 4/3/2018

Great doctors! Very detailed oriented, thorough in their job. As well, as having a complimenting staff to the practice. I would recommend to others!

I strongly recommend this office,the Drs are awesome and the staff is so friendly and helpful !!

Didn't have a crazy wait time & the a receptionist Bailey gifted me with a warm welcome

- Shakir Holland. 4/2/2018

The best dentist office ever Never felt in better hands❤️

Awesome establishment. The front desk, Bailey was polite and properly informed me when it came to insurance. I really appreciated her patience with me...Definitely worth going back.

- StarSeed In Disguise. 4/2/2018

The Doctors And staff are great! Everyone is so friendly and knowledgeable. I highly recommend Dr. Varkey & Dr. Amer to everyone!

Dr.Varkey and staff are awesome. Great service

- Elizabeth George. 2/26/2018